The 2017 Ugly Disco is on April 1, 2017!
About Our Charitable Donations
Golisano Children's Hospital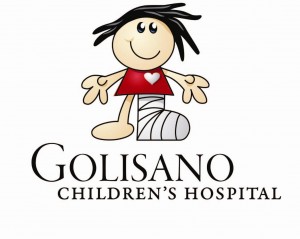 The mission of Golisano Children's Hospital is to provide the best possible care to the children and families of Western New York through teaching, caring, learning, and discovering the most effective treatment options for every child that walks through our doors. We make every attempt to provide each child with the exceptional care they both need and deserve.
The generous Ugly Disco team has contributed numerous resources to support our pediatric patients, including a $100,000 pledge to name a room in the future children's hospital and funds that will help advance our Bright Eyes Fund and Patient Supportive Care Program.
Learn more about our charities here.
Do YOU wanna become an Ugly Disco sponsor? Take a look at our Sponsor page.
The 2017 Ugly Disco Bash is the 14th annual of what has become the swing-in-est bash this side of Hawaii-Five-Oh. Set to the LIVE (not Memorex!) tunes of The Skycoasters and a live DJ spinning the top radio hits of the late 70's. This groovin' party of the year celebrates the decade famous for ABBA, 8-Track Tapes, Lava Lamps, Afros, Leisure Suits, Polyester, Streaking, Mood Rings, Billy Beer, Saturday Night Fever and Pong. But we party not just because – but for a cause. *You must be 21 or older, with proper ID, to attend the Ugly Disco.
3 FREE shuttles running a continuous loop from 6:30p til 1:15am with stops at:
Alexander and East Ave
Park and Berkeley
East Main and Scio Street garage
Please be responsible, don't drink and drive.